Product Description
Products introduce                                                                                                                             
OEM washing machine connector
Washing machine water hose coupling connector, crimpling  type
Material: steel nut and ferrule, brass stem
Size: 3/4" femal hose thread, 3/8" stem OD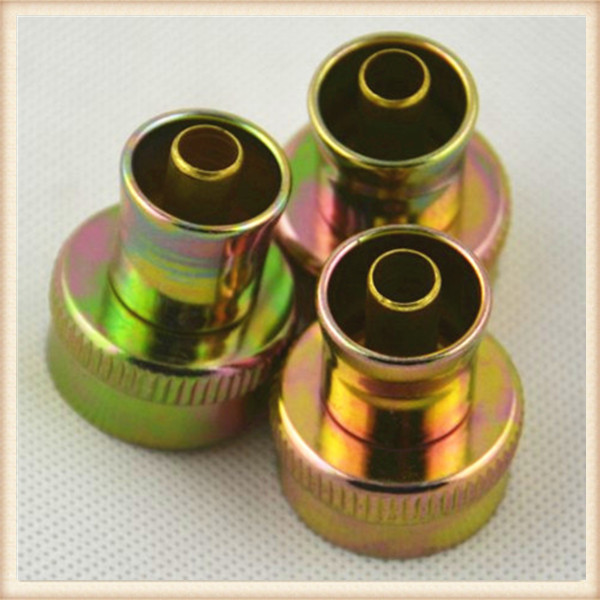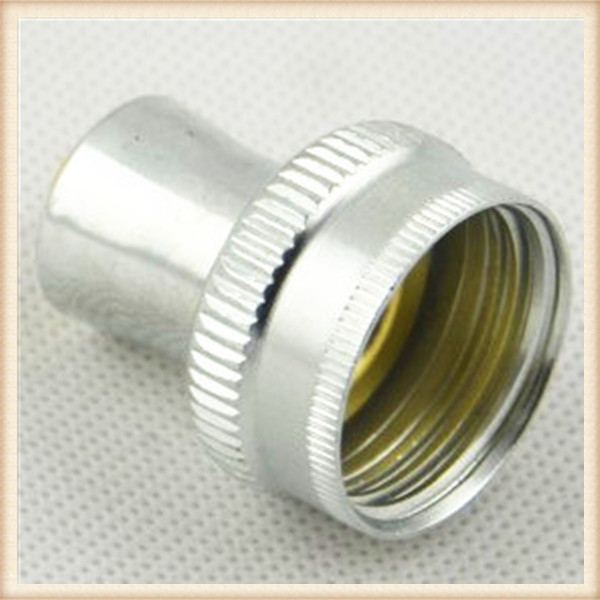 1) Mold design and construction
2) Cast and machine complete including heat treatment, NDT testing and coatings
3) Materials included but not limited to: austenitic, martensitic and precipitation hardening stainless steel alloy, tool, high strength steels, aluminum, copper, magnesium and cobalt-based alloy
4) Tolerance: o linear+/-0.1mm per 20mm
5) Straightness: 0.1mm per 20mm
6) Angular: +/-1 degree
7) Surface finish: 3.2mm (125rms)
8) Flatness: 0.1mm per 20mm²
9) Casting grade and class according to MIL specifications, commercial standards 10) Inspecting equipment: spectrometer, X-ray, CMM
We are able to produce customer made precision stamping parts, forging parts , casting parts, CNC Machined Parts, mechanical components ,mechanical parts and cnc machining parts and so on for you.
1) Precision Forging, cutting by CNC machine, Heat-treatment with high quality.
2) Advanced technologies and rigorous Quality control.
3) Very competitive prices and satisfactory Service.
PRODUCTION EQUIPMENT

TYPE

QTY

AVAILABLE SIZE

TOLERANCE CONTROL

AVAILABLE MATERIAL

CNC lathe

Turning

120 SETA

MAX OD 120mm

Min +/-0.01mm

Brass, carbon steel, S.S, zinc, AL

Punch

Hot forging

32 SETS

60-80 tons

Normal +/-0.05mm

Brass, steel, S.S

Cold forging

15 to 100 tons

Normal +/-0.05mm

Brass, steel, S.S

Hydraulic press machine

Hot & cold pressing

2 SETS

315 tons & 500 tons

Min +/-0.02mm

Brass, steel, S.S, AL

Rolling machine

Threading and diamond rolling

2 SETS

MAX OD 25MM

Normal +/-0.05mm

Brass, steel, S.S, Zinc

Annealing machine

Band turning

2 LINES

6m long

100-800°C

Brass, steel, AL
 Quanlity Control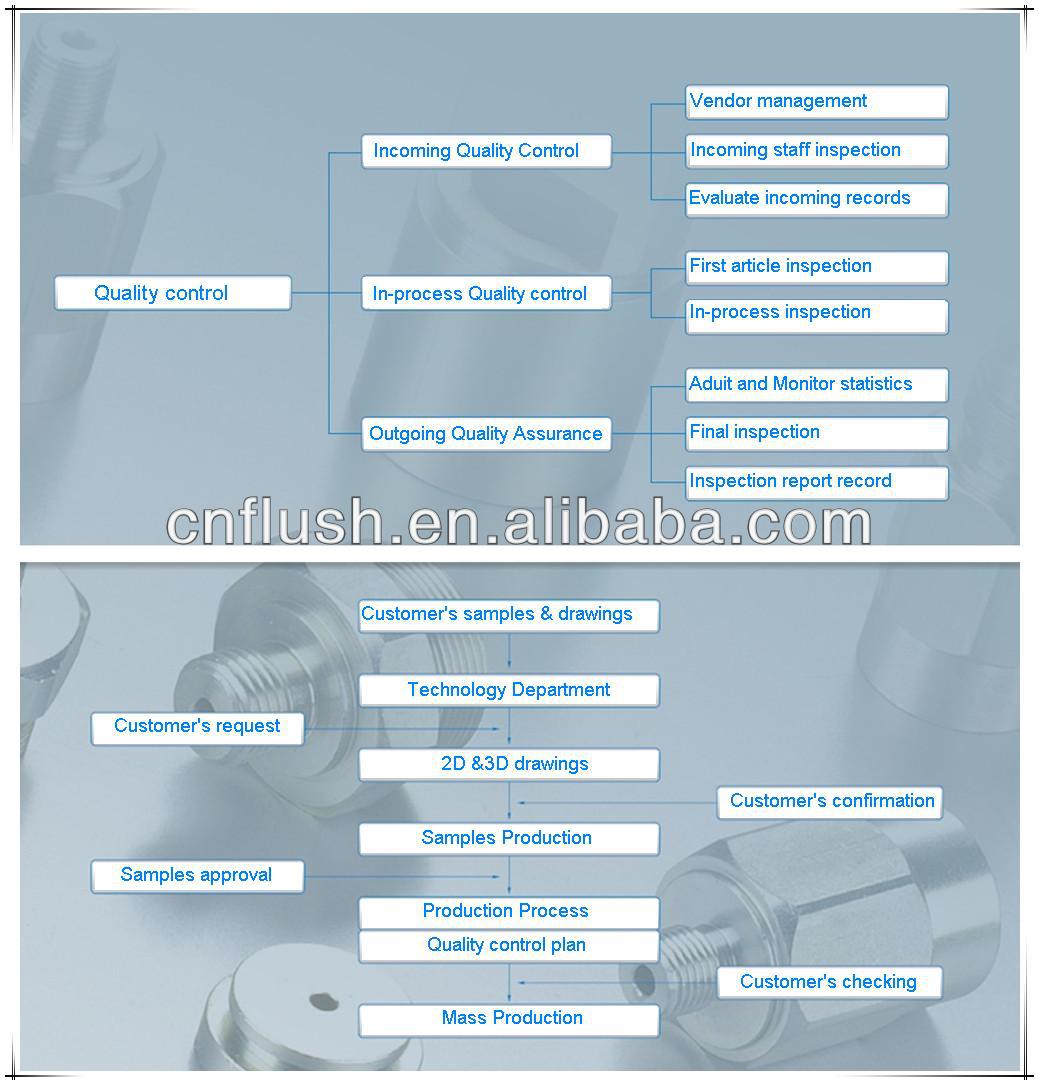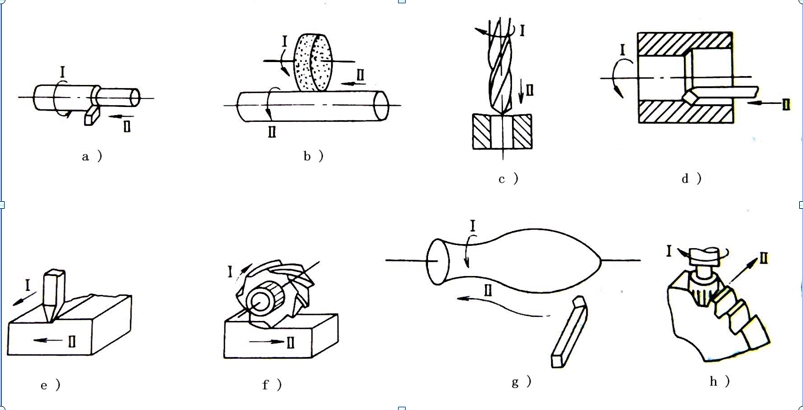 OEM manufacturering workshop view, include hot precision forging, sheet stamping, round bar forming, cnc machining, assembly, inspection and packing.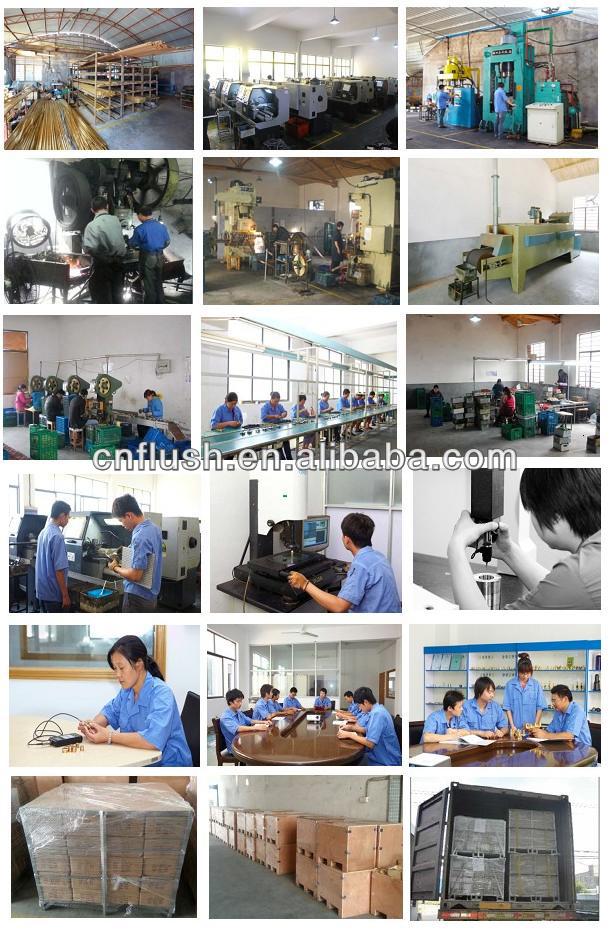 Other OEM washing machine connector-- gooseneck hose connector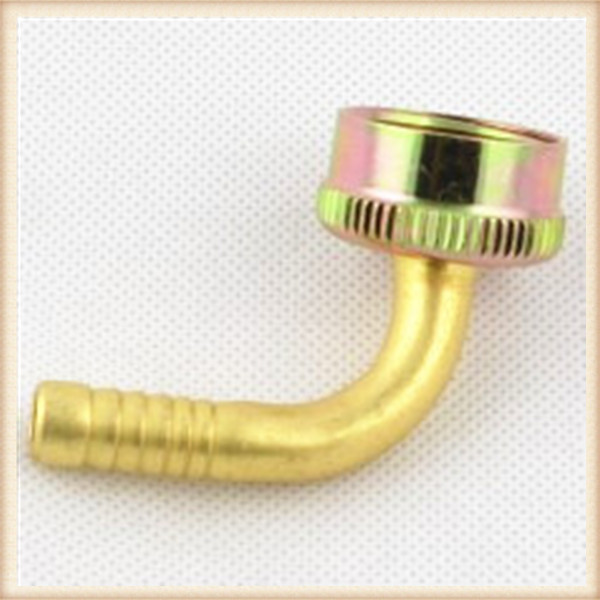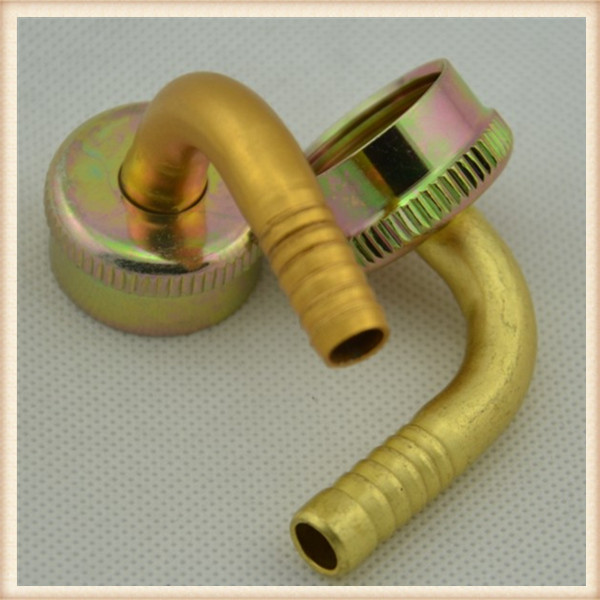 Contact us NOW                                                                                                                                
We are always try our best to provide you premium quality products with competitive price. Should any requirement, please do not hesitate to contact us.
Business Types                                                                                                                               
OEM Manufacturer
Exporter
Markets                                                                                                                                     
World Wide
Product Categories : Main Available Products--Fittings,Connectors